Small Business
Web Design and Digital Strategy
Web design that impacts. Strategies that work.
We Make it Easy for You to Get Started
Sole-proprietor
$500
√ For those just starting out and who need direction for their business
√ Includes a basic landing page
√ Includes assistance with overall branding and planning
Small Business
$1.5k
√ Everything in sole-proprietor
plus√ Up to 5 pages for a website
√ Copywriting: Writing in your words for your customers
√ Lead-gen strategy lessons
Laptop Empire
*Request a Quote
√ In-depth planning, analysis, and strategy
√ Up to 10-page website and Logo included
√ Marketing funnel planning and social media strategy assistance
Untangle the Web
Let us do the legwork. We know your lives are busy and complicated. We make the digital marketing simple and affordable, so you can go back to running the business that you love.
"Jason has been a great help going above and beyond the scope of work.
Jason was available anytime I had questions or concerns and always willing to make sacrifices to ensure customer satisfaction, even after the website was done he kept looking on how to make my website better.
I will definitely keep working with Jason and his team."
"Jason was very creative in constructing my website. The high quality look and feel has brought me several more clients. He's professional, timely and continues to be dependable far beyond completing my website. I consider him necessary to make the whole team complete."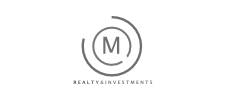 "We want you to know that we are very pleased with the quality of service your company provides. We sincerely appreciate your responsiveness and the way you conduct business. We have recommended your company to others because of our satisfaction with your service. We look forward to doing business with you for years to come."
Let's Dive in!
Ready to make a SPLASH on the Web?